Old Fashion DXpedition
South SANDWICH Is. LU3ZY
First ever QSO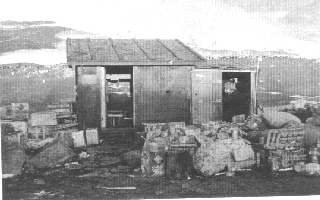 Do you remember...??? - Was in december 1955, when the old argentine icebreaker General SAN MARTIN disembarked 3 mad guys in Morrel island, (Thule) , South Sandwich Island group.
They were Ricardo HERMELO LU4ZY, JOSE M. AHUMADA LU2ZY (sk) and MIGUEL VILLAFAŅE LU3ZY (sk), a crew send there for the Radio Club Argentino with the help of the Argentine Navy.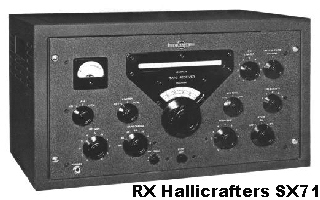 They wanted to be the first amateur radio operating from this sub Antarctic place.
In the photo you can see the 5 stars "wood room" that was used by Hermelo and Ahumada, (2,20 m x 2,0 m).
Villafaņe used the 3 stars "plus room", in the rigth side (2,0 m x 1,20 m)...!!!.
They try to install a large tent, but the wind force blow up it several times.
The log show this records: Phone: 910 (AM) - CW: 754 = Total: 1.664 QSOs
45 QSOs in 40m - 1.455 QSOs in 20m - 90 QSOs in 15m and 74 QSOs in 10m.
First loged QSOs: ZP5AY - LU9AX - LU9DBI - CE3BM - CE3LN - LU4DMG - LU9AAX - CE3JJ - LU4BW - ZS1BK - ZS2ND - W1FH - ZS6AJW - CX2CO, etc.
Location: Lat. 59" 27 South - Lon. 27" 01 West.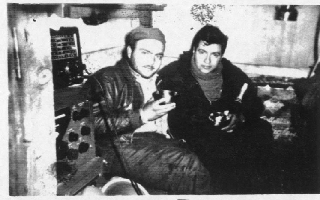 Equipment used:
Collins 32V2: AM/CW TRANSMITTER- This 150 watt, 128 pound, 80-10meter 14 tube unit has a 4D32 tube in the R.F. Output Stage.
Collins 75A2: Double Conversion Superhetrodyne Receiver Covers 160-10 Meter Amateur Bands
Hallicrafters SX 71: General Coverage Receiver.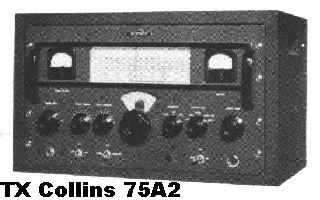 Beam for 14 MHz and Long Wire + 3 mast.
We meet Mr. Ricardo Hermelo several times during the GACW Friends Meetings, that usually is held in Buenos Aires. He looks very well when is remembering those Gold Days of DX.
Note: The LU3ZY station was active again from 1978 to 1982 in the same place, till the english task force destroy the instalations during the Malvinas/Falkland war. Isidro Valdez was the GACW member operator there. he made more than 2.500 QSOs in CW using a bug in 1978.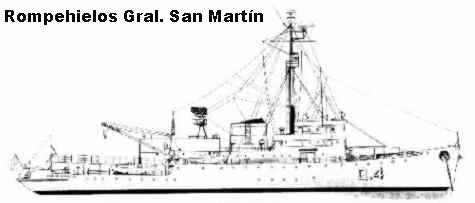 ---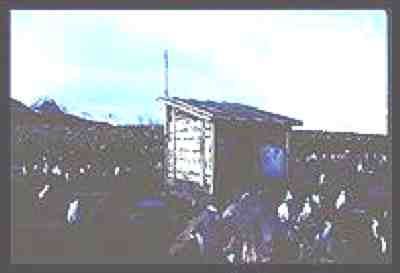 2000 Refuge photo by K5TR